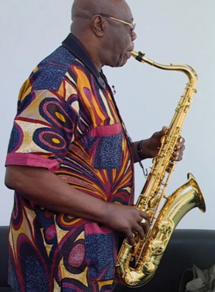 Tonton Manu
GENRE: Biopic | Documentary
LENGTH: 90 minutes
LOCATIONS: France
DIRECTOR: Patrick Puzenat | Thierry Dechilly
LANGUAGES: French/subtitles
RATING:
Synopsis
Best Musical Film Cannes 2021, selected at Harlem IFF 2022
Filmed before the pandemic struck France, this is a tribute to Manu Dibango, one of the great icons of African music who died of Covid in 2020. In the five years or so before his death the film records and reveals Manu in all his facets, not just as a musician, but as a political, social, and cultural ambassador for Africa (at UNESCO) who embraced diversity and unity. Manu describes himself as 'diversity itself'. He grew up in a multicultural Cameroonian family and moved to France in his early twenties. Although he lived in France for the next 60 years, he always remained true to himself and to his musical roots in Cameroon, which included Christian church choir, Muslim and Animist music. Later he included the influences of French and African jazz music and the saxophone became his main love, an extension of his voice. "My sax invites you to a universal communion", he said of its power. Apart from the music, the sound of Manu's distinctive voice and laugh, and his joy in playing music permeate this document of his life. His attitude was that when you pass away you leave money and objects behind, but art and culture stay forever. He made it clear that this was what he lived by.