Trustees & Team Members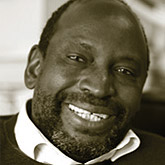 Boubacar Coulibaly
Founder/Chairman
TRUSTEE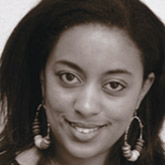 Rosemine Mutamuliza
Vice Chairperson
Producer/TRUSTEE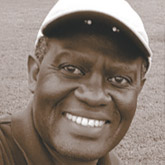 Dave Tomu
Secretary
TRUSTEE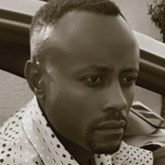 Victor Mueke Robinson
Treasurer
TRUSTEE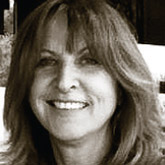 Marilyn McFadyen
Co-Producer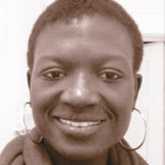 Fama Ndiaye
Co-producer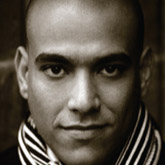 Halim Hassouma
Co-Producer
Film Maker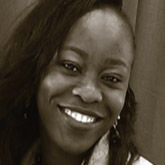 Ayo Beckley- Adesanya
Social Media
Coordinator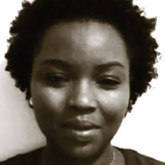 Memuna Barnes
Wellington
Ambassador
We are a multiethnic group of academics, engineers, and business people, passionate about cinema. We all volunteer our time and expertise to bring this unique event to New Zealanders. Our mission is to celebrate African culture through motion pictures and to bring out Africa's diversity through films from all over that continent. It is also our aim to provide an outlet for African film-makers to showcase and distribute their work globally, on a platform of equal opportunity.
Our team constitutes a Chair, Secretary, Treasurer, Vice-chair, Festival-producers.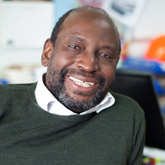 Boubacar Coulibaly
Boubacar Coulibaly is the Founder and Chairman of the African Film Festival New Zealand Trust. With his leadership and clarity of vision for the festival, he has been instrumental in establishing our presence and fostering relationships with our partners and sponsors.
Originally from Mali, Boubacar arrived in New Zealand twenty-four years ago. Since then he has been busy raising a family, running a successful engineering company, serving as a tireless worker for the African Community, writing his PhD thesis, he's in hot demand as a DJ at African parties and somehow still manages to run his family farm in Mali.
He is fluent in French, English and Mandarin and was the President of the African Students' Association in Beijing. In New Zealand, he became the founding president of the African Community of Auckland Region Incorporated (ACARI) and one of the champions in starting and running the Ethnic Soccer League. Boubacar now aims to enhance and promote cultural understanding between cultures in New Zealand and is inspired by this new venture on behalf of the African film community.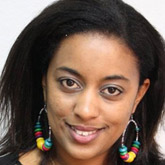 Rosemine Mutamuliza
Rosemine is originally from Rwanda and has been in NZ since 1999. She is a graduate majoring in Community Development. Currently works for New Zealand Red Cross as a Humanitarian Services Coordinator, and volunteers in the disaster support team.
Rosemine also brings to AFFNZ institutional as well as inter-cultural community knowledge from her extensive work in both the government and non-government sector in New Zealand. Her multicultural community liaison capabilities are a great asset to AFFNZ as well as her project and event management skills. She is passionate about community development and works tirelessly for various groups within the community to help them achieve their best outcomes.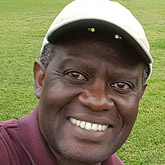 Dave Tomu
Dave Tomu has a passion for Africa and the African Diaspora. He has served the African community in various advisory and executive positions and is the recent Past President of the African Communities Forum (ACOFI). In 2013 he was nominated by the Universal Peace Federation as an Ambassador for Peace. He's board chairperson of the New Zealand African Community Health (NZACH), a member of Powertal International, Waitakere Club. In 2014 Dave was appointed to the Ethnic Peoples Advisory Panel for the Auckland City Council.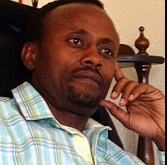 Victor Mueke Robinson
Victor brings to AFFNZ a wealth of experience gained from over 18 years in the Tourism & Hospitality Industry in New Zealand and overseas. Currently working towards his Masters in International Tourism Management, he has proven expertise in Hotel Management, Auditing and Events & Functions Management.
He is an avid proponent of human transformation and development and holds leadership roles with several community-based organizations and initiatives. Formerly the treasurer of African Communities Forum Inc. (ACOFI), an umbrella body for African Diaspora in New Zealand, Victor is a founding member and a former executive of the Kenyan Community in New Zealand.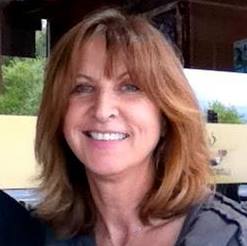 Marilyn McFadyen
Marilyn is a documentary Producer, Director and Writer, with a substantial international body of work. She has a passion for diverse and authentic story telling that crosses borders, is entertaining and engaging while subtly affecting a change in attitudes.
Her beginnings in the industry were as part of the studio crew, from where she grew her skills as a script writer and script editor, providing the springboard to develop her interest in documentary production.
Her subsequent experience has taken her all over Asia and Australasia, Europe and the US, with clients who include the BBC, National Geographic, The History Channel, Discovery Networks, Channel News Asia and TVNZ.
Now home in New Zealand, she is busy with development and production on a number of documentary features while practicing her new found film festival skills.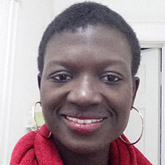 Fama Ndiaye
Fama NDIAYE is originally from Senegal, she has been living in North Africa and Europe before moving in New Zealand working as a Network engineer.
Fama was volunteering for the AFFNZ since its first edition helping in the social media communication and monitoring our website and mailing service. In 2017 she took the role of Co-producer of the festival. She is passionate about visual art and an avid learner of arts and cultures.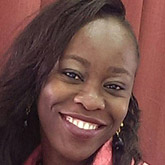 Ayo Beckley- Adesanya
Ayo is originally from Nigeria and has a background in film and television production and a passion for African media.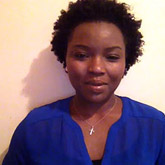 Memuna Barnes
Memuna is a writer originally from Sierra Leone. She is the author of SURVIVED: The Journey. A narrative about a teen girl's harrowing experience in the hands of rebel forces in war-torn Sierra Leone.