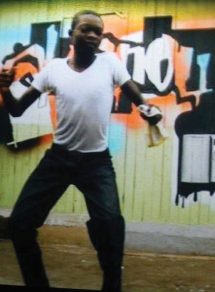 COUPE! UNE HISTOIRE DECALEE
GENRE: Documentary | Music
LENGTH: 1 hour 30 minutes
LOCATIONS: Ivory Coast
DIRECTOR: Toussain Akka
LANGUAGES: French with English subtitles
RATING:
Synopsis
This is a very inspiring film for youth as the philosophy of Coupe Decale is "Work Hard, Have Fun and Show Off" because you deserve it.
In 2002, armed with computers and music software, a group of young Ivorians living in France, and led by the charismatic Douk Saga created a movement called "Coupé Decale" that took the West African youth by storm. In Ivory Coast, the army declared the state of emergency during the 1999 civil war, but while the soldiers were patrolling the streets, the youth spent their nights in Night Clubs known as Maquis, dancing Coupe Decale from 6 pm to 6 am. While the politicians were classifying each other on ethnic and religious grounds, inside the Maquis everyone was a Coupe Decale maniac. The loss of founder Douk Saga in 2006 shook the country again, with politicians and youth claiming to be his best friends. Coupe Decale lives on and has influenced a lot of African youth in the formation of today's Afrobeats music.